Custom Build for Ross-Walnut & Resin Desk-50% Balance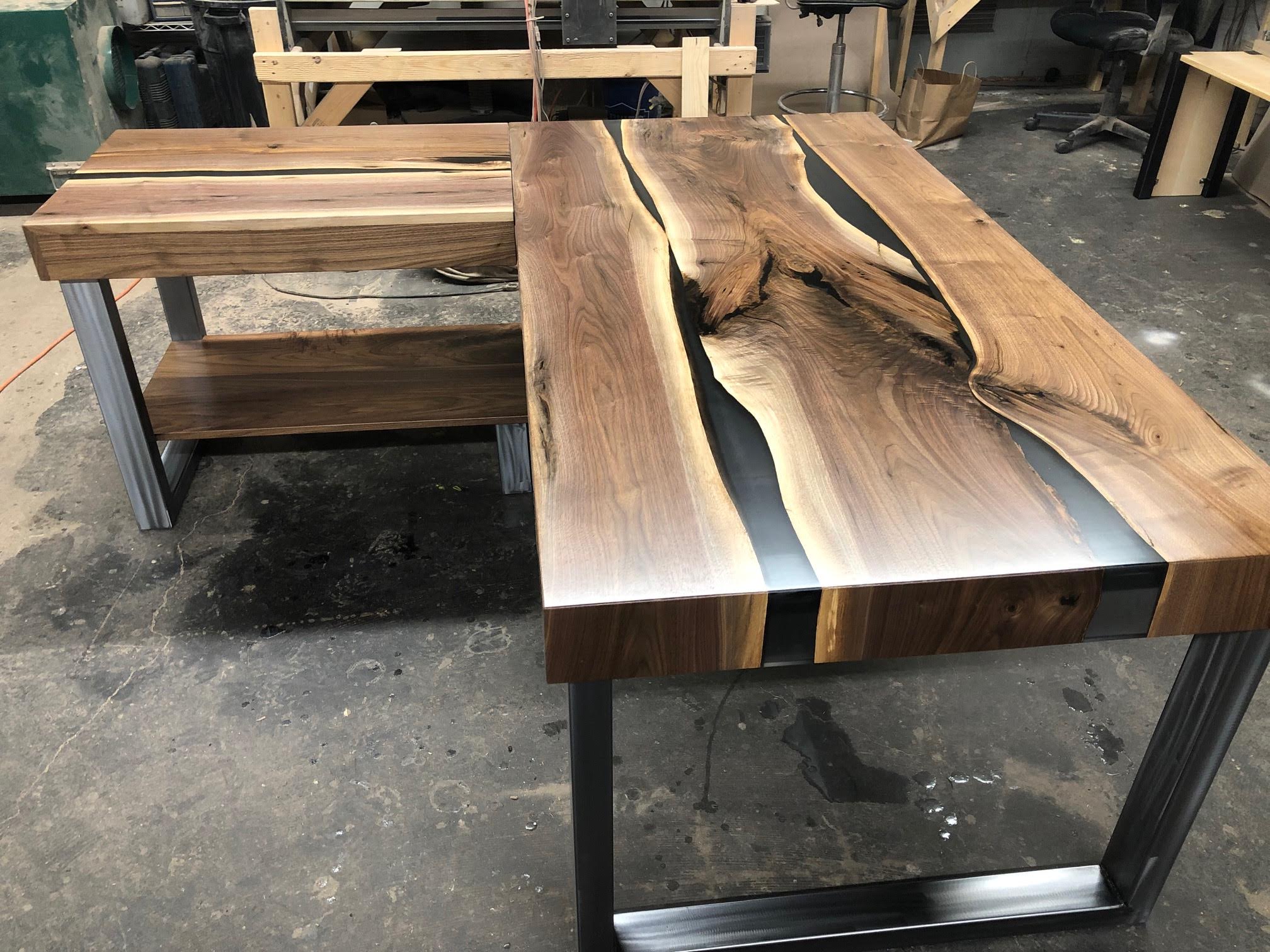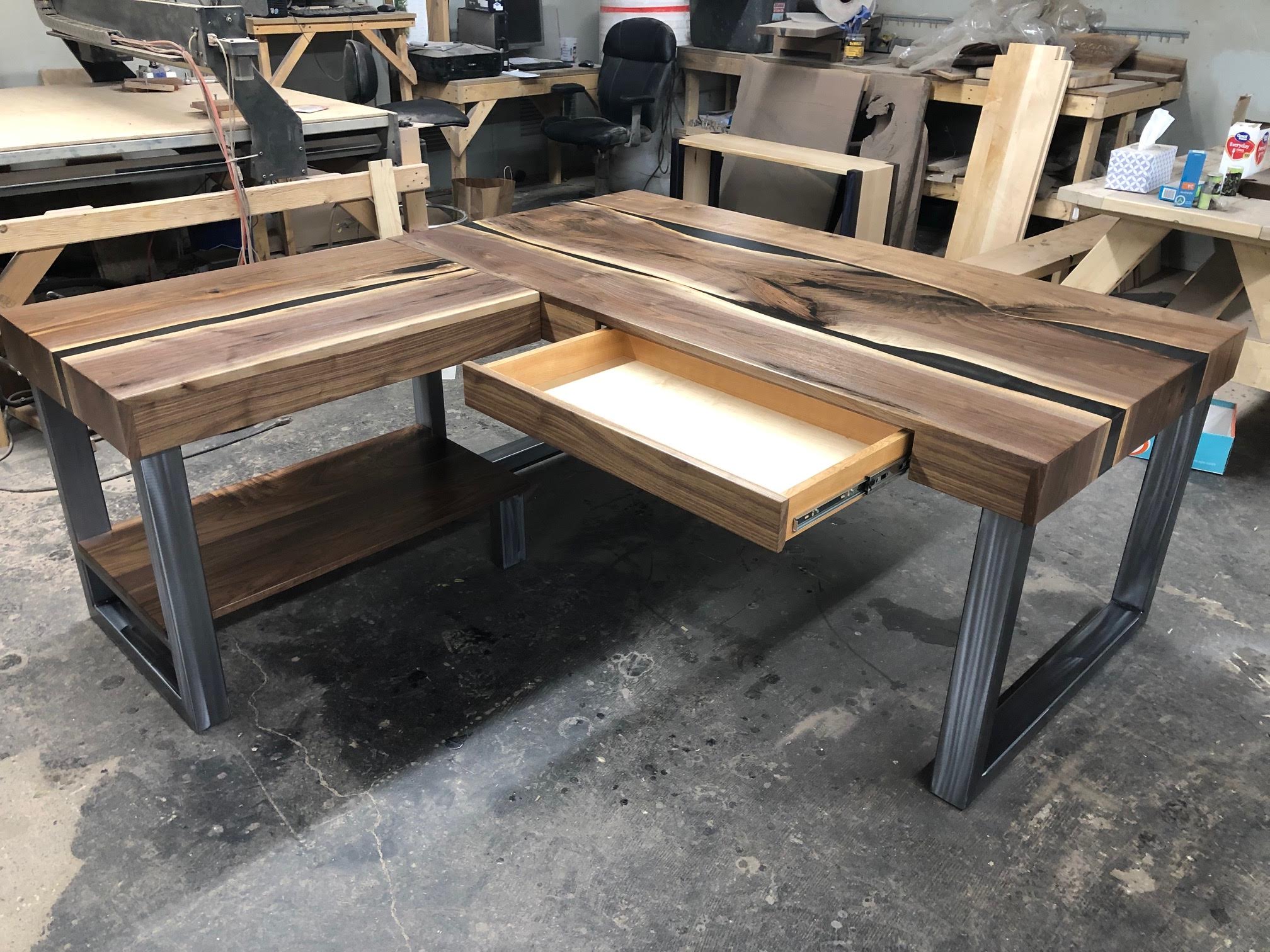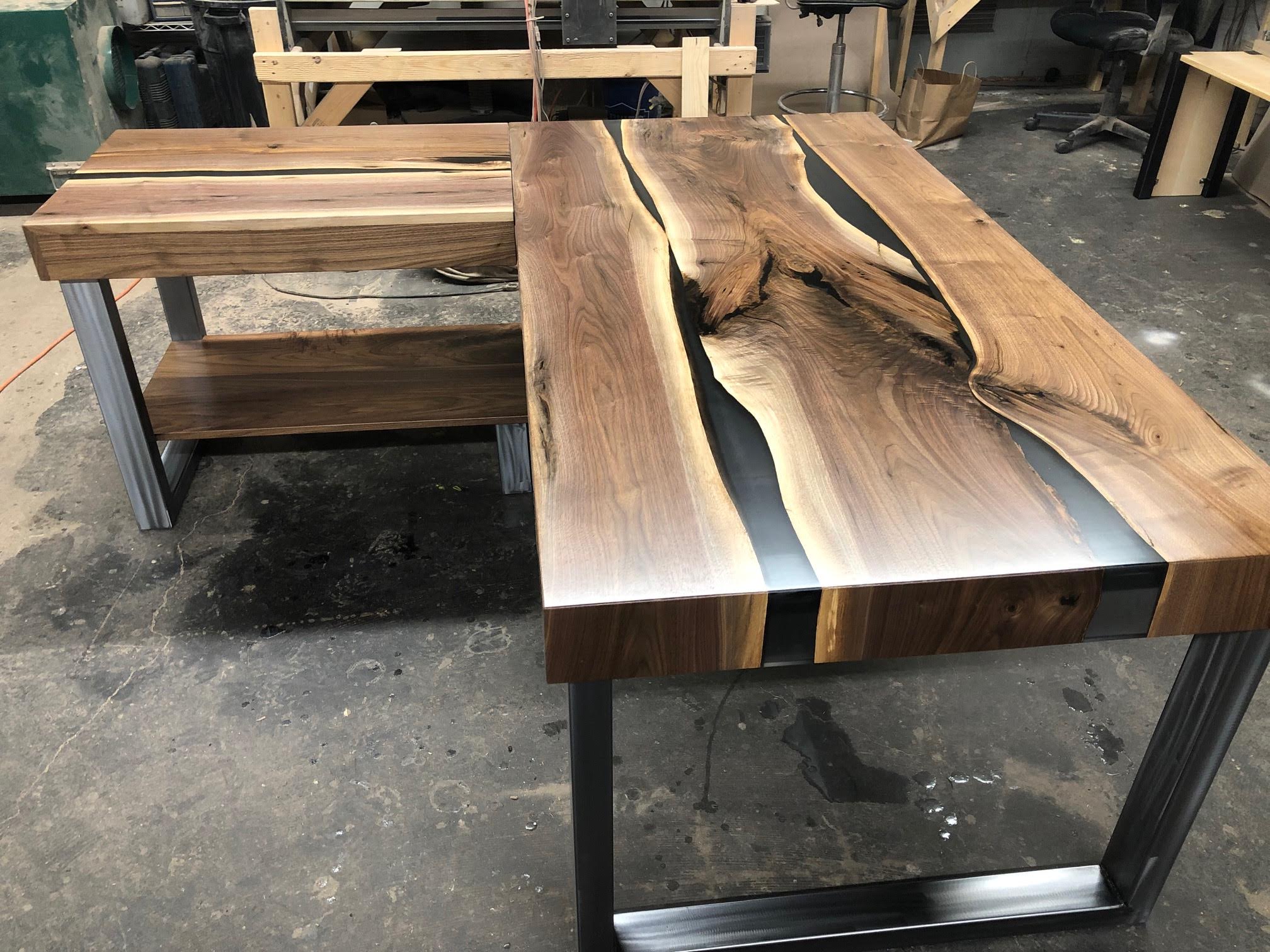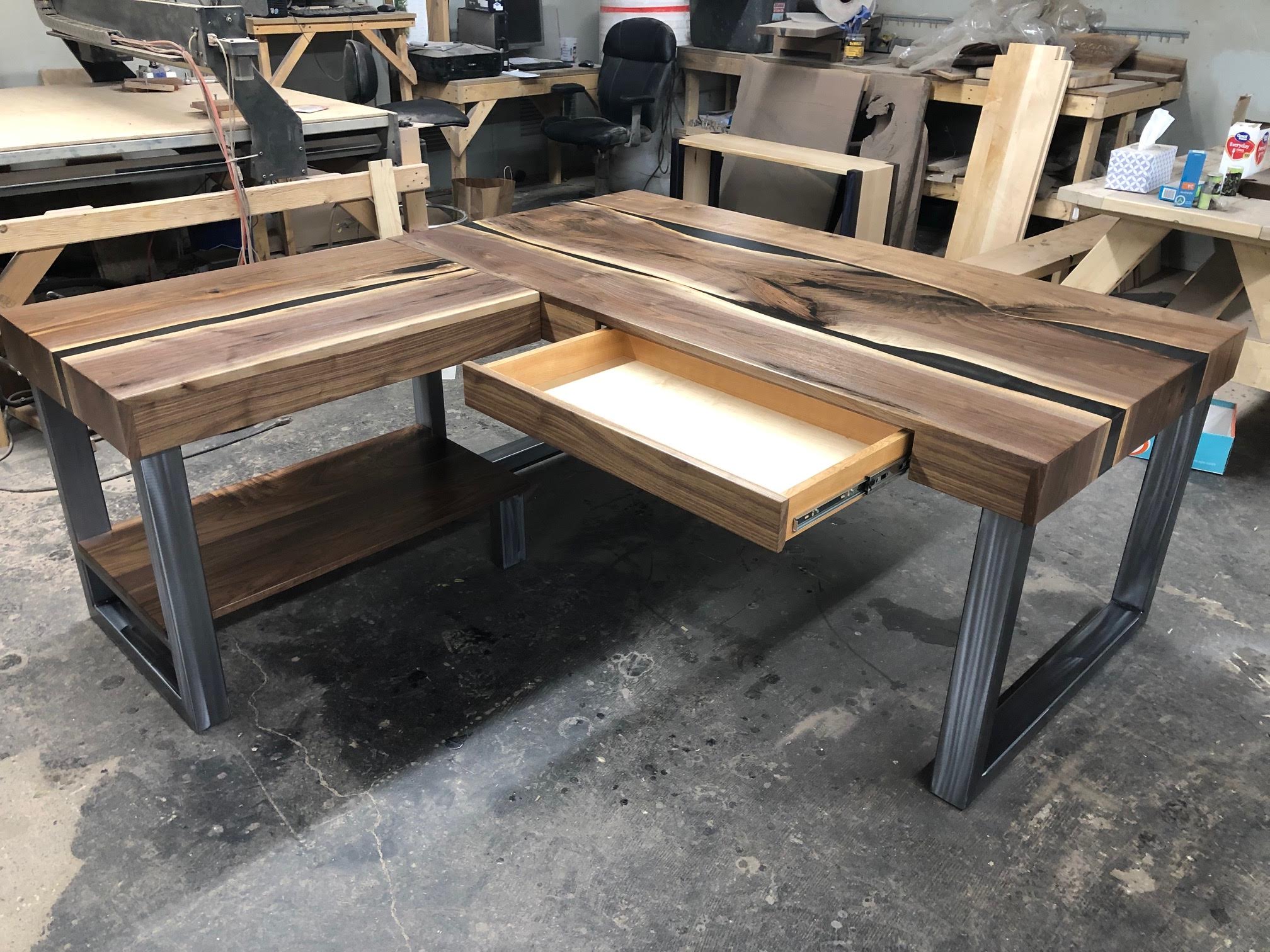 sold out
Custom Build for Ross-Walnut & Resin Desk-50% Balance
Custom desk with drawers, built to the following spec:
-Same overall design as pictured above
-Custom dimensions in attached shop drawing. 29" tall.
-One drawer, 30x16, in the main desk.
-Return on the left side, 36x24, with a 19" deep printer shelf, 9" above the floor.
-4.5" drop edge all the way around the desk and return.
-Resin color and steel finish same as original listing.
50% balance ($1,375 + $250 white glove shipping upgrade)